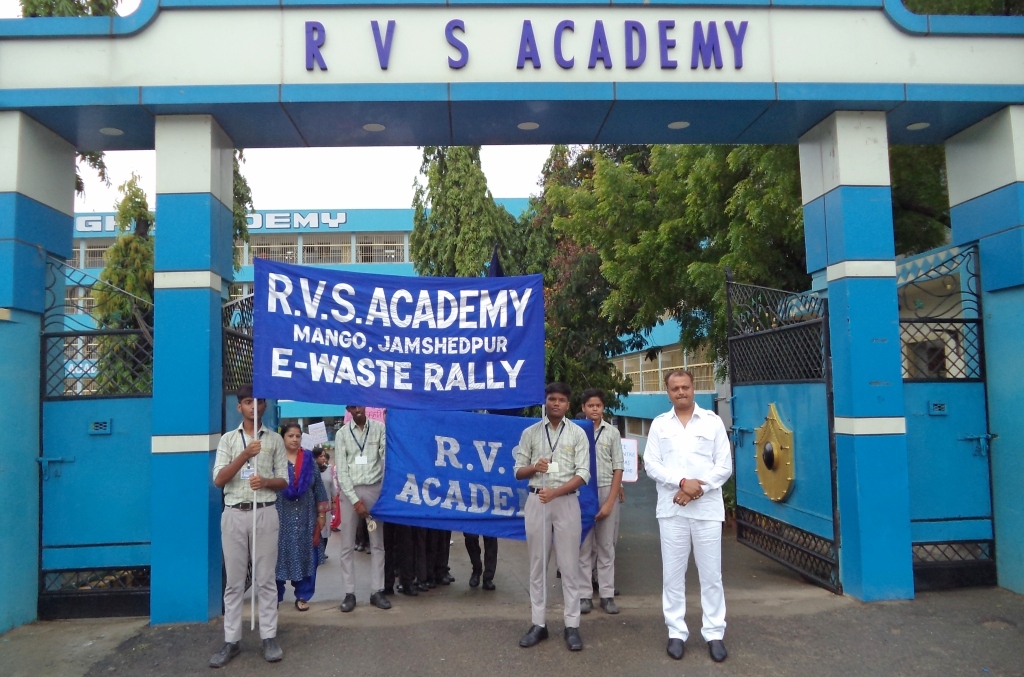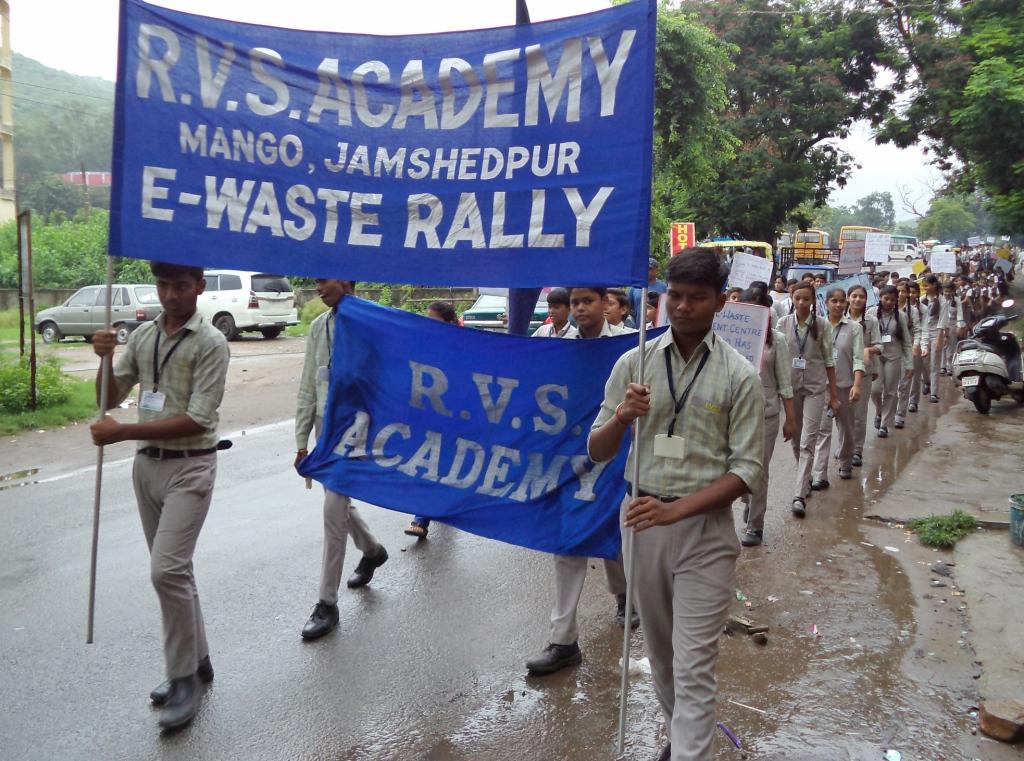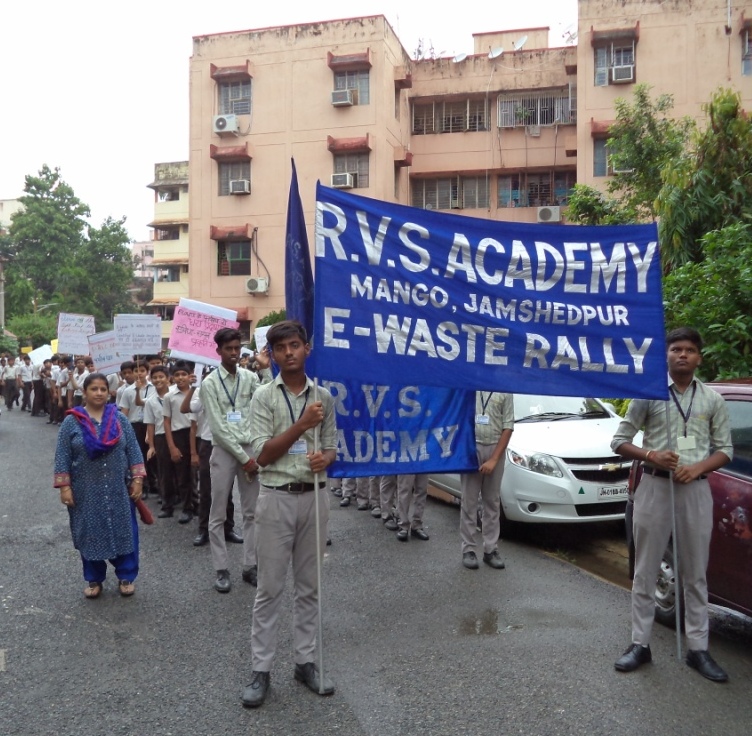 R.V.S Academy, Siroman Nagar, Mango, Jamshedpur organised the E-waste Rally on 6th of July, 2019 to protest against E waste disposal.
The occasion was graced by Mr. Bharat Singh, secretary of the school management committee by flagging off the rally. He was accompanied by the school Principal Mrs. Mitali Roy Chowdhary.
Mr. Bharat Singh acknowledged the endeavours made by the members of Eco club to make the people aware about the issues related to eco-systems.
Around 150 members of Eco club, varying from class VI to XI and around 25 teachers participated in the rally under the able guidance of the Eco club moderators, Mrs. Sumita Palit.
Students carried colourful banners and meaningful slogans protesting E- waste. They also made people aware about the E waste centre opened in Sakchi, Jamshedpur by Jusco. The rally started at 9.00 am from R.V.S. Academy school campus and moved to colonies like Hill View Colony, Siroman Nagar and Ashiana Enclave.