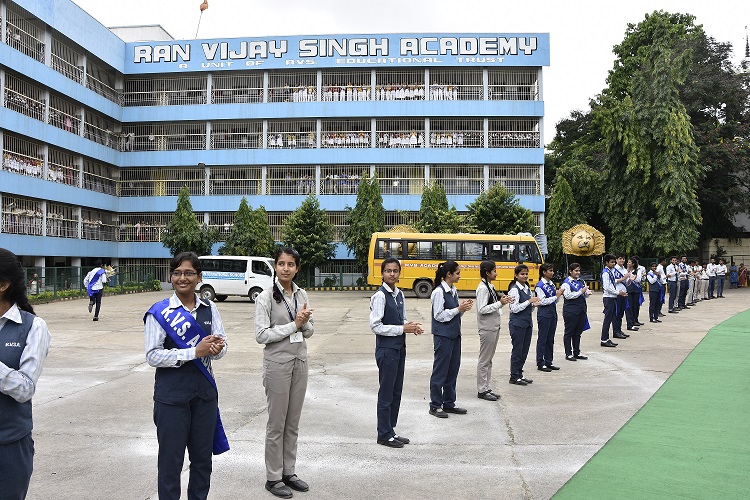 RVS Academy instituted by the RVS Educational Trust in March 2001 has in its brief span attained the status of one of the most progressive quality educational institution of Jamshedpur. The Chairman of the School, Mr. Binda Singh has set a lofty aim to nurture brotherhood and scientific temper in students and make them achievers in real life. Mr. Bharat Singh the secretary of the school endeavours to provide the best resources so as to reach the ideals of personal, professional and social excellence. Mr. Shatrughna Singh the Executive Member of the school committee provides the best electronic and technological platform to the activities of the school. The principal of the school, Mrs. Mitali Roy Choudhury provides every opportunity to the teachers to improve effectiveness in teaching methods and professional standards of teachers by conducting as well as organizing regular in-service training sessions for them.
After the establishment the school has been continuously striding towards excellence. In context with the number of students, from a humble beginning with 121 students and 7 teachers, today we have more than 2600 students and 90 teachers partaking educational activities. Its constant efforts have produced results which are not far to seek. Today R.V.S Academy ranks among the best schools in the city (Jamshedpur).
The teachers supported by non – teaching staff strive to promote all – round personality development through literary, cultural, social and physical activities and ensure that students not only participate in them but also enjoy themselves in doing so.
Vice Principal, co-ordinators and registrar make a team to give direction and support to all curricular, co – curricular and official activities of the school.