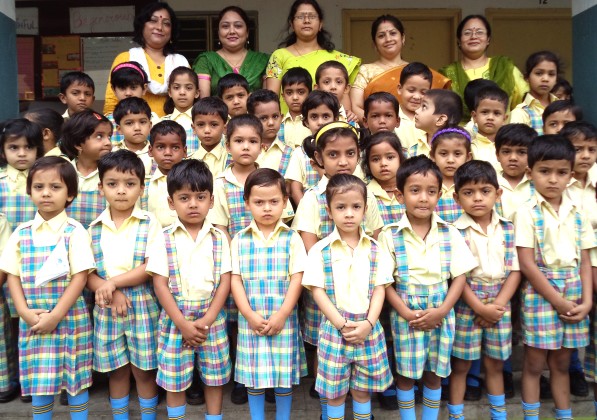 In our world, the concept of education takes on a whole new meaning. We strive to inculcate in a child the habit of inquiring, inferring, assimilating and discovering, rather than just memorising.
We believe the best way to develop the child's mind is to give him or her various opportunities to explore and hone the talents she/he is gifted with. Hence, we provide a host of co-curricular activities such as Music, Dance, Drawing & Painting, Elocutions & Debates, Reading & Writing and Art & Craft, and extracurricular activities such as Basketball, Dance, Chess and many more!
With such a well-structured and evolved education programme, the child is sure to develop innate abilities and evolve holistically, becoming a responsible citizen contributing to the community in which she/he grows.
School life is the basis of one's career and foundation stone of social, cultural, moral and intellectual personality. A toddler of three years enters the gates of R.V.S. Academy backed up by the hopes of Academic education, moral values and skill inputs cherished by his/her parents. A journey of 17 years from Nursery to Std. XII marks the various mile stones leading to the fulfillment of the hopes and dreams cherished by his parents added with his/her own urges and needs. When he/she leaves the portals of R.V.S. Academy passing out Std XII his/her career options are clearly defined which will cruise him/her through the ever expanding ocean of the so called LIFE.