Annual  Day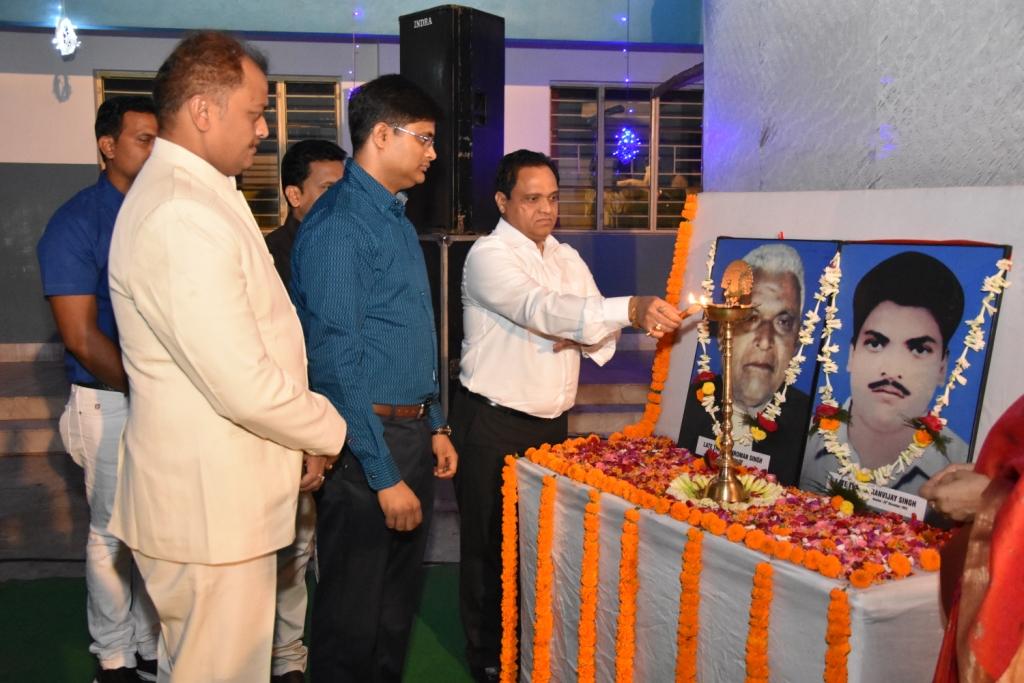 R.V.S Academy, Dimna Road celebrated its 17th Annual Prize Night on 17th April 2018 in the school premises. Decked in beautiful lights, the programme bega n with the lighting of the ceremonial lamp by the chief guest Mr.  Anup Birthare  SSP, East Singhbhum Mr.  Vishwanath  Maheshwari  DDC, East Singhbhum  is  the  Guest of Honour.
The occasion was also graced by the presence of Mrs. Shyam Lali Devi, the patron of R.V.S Academy, Chairman Mr. Binda Singh, Secretary Mr. Bharat Singh, Members of the Executive Committee, Principal Mrs. Chhaya Das and the R.V.S family.
The honourable Chief Guest Mr. Anup Birthare  and  Guest of Honour Mr. Vishwanath  Maheshwari  present on the occasion were felicitated and the students welcomed the guests. The Principal Mrs. Chhaya Das  presented the Annual report, focusing on all the laurels the school had achieved during the past academic year. Prizes and awards were bestowed on students from Nursery to Std XII.
The Chief Guest Mr. Anup Birthare and Mr. Vishwanath Maheshwari  felicitated and congratulated the students on their  achievements and advised them to become ,  good human beings and citizens. He wished them good luck for their future endeavours.
The cultural bonanza was a visual delight for the audience. The Pre-Primary section presentation was "Go Green". It was followed by "Ali Baba and the forty thieves", a fusion song which led everyone down the memory lane and a hindi Skit titled " " Subah ka bhula'. The last event of this cultural feast was a compilation titled 'Journey along Bollywood'.
The vote of thanks was presented by the Vice Principal, Mrs. Mitali Roy Choudhury.
The Award Winners were ::
A) SIROMAN  SINGH  AWARD
a)  Junior Category –  AWANTIKA  GIRI- VA
b) Senior  Category- SINKY  RANI-  IX D
B)The Best class Award
a) Primary  Level – II C
b) Senior Level –  VII A
C) Best Councillor
a) TRIPTI  JHA  – VIII D
D) Best Traffic Controller
a) RITESH  KUMAR YADAV- IX C