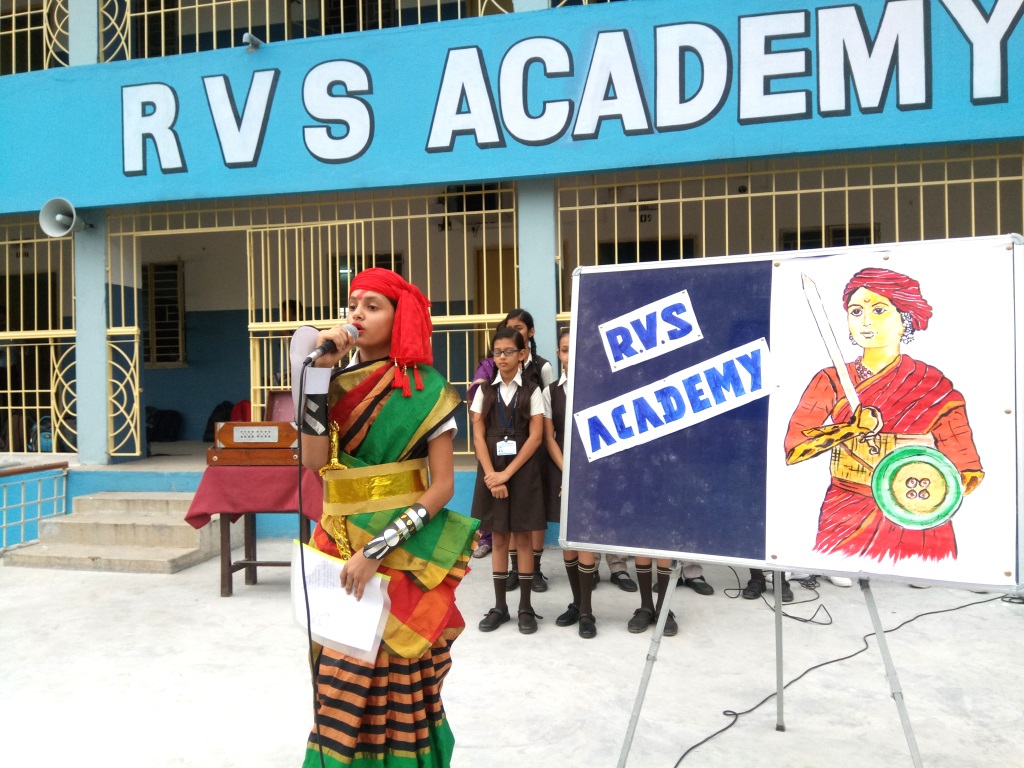 One of the bravest rebels who fought against the British was the warrior queen of Jhansi was Rani Laksmi Bai. She was the epitome of bravery, patriotism and courage. She was the first to organize an army of women and was trained with war tactics. A widowed Rani and a princely state with only an adopted infant, Rani would not part with what was rightfully hers. Her prowess astounded the English, who acknowledged her as the most dangerous combatant in 1857.
Dressed as Rani Lakshmi Bai,  Yashika pandey of STD VI E delivered a passionate speech to inculcate the feelings of patriotism among the students and to preserve its values even at the cost of sacrificing one's life. The Rani of Jhansi was an example of women empowerment in the days gone past, but even in the present days she is a source of inspiration for the young female generation. She can still inspire the multitude with her qualities of patriotism and belief strength or self. Rani Lakshmibai's courage and brave deed empowered the young generation to stand up for themselves.
A melodious song was sung by Sneha Kumari of STD IV – C, Mahaseta Das of std V B.
The Principal of the school Mrs. Mitali Roy Choudhury shared her views on Rani Lakshmi Bai Balidan Diwas and stressed on the importance of peace and fraternity among the students.